Following the reaction from Momentum's release two weeks ago, Cakewalk has released an update to Z3TA+! This is the first time the beloved synth has been updated since 2015, and is now iOS 11 compatible!
After the vitriol hurled at Cakewalk on the Audiobus forum, we have an excellent outcome for the community. The system works! I'm not sure what that system is exactly, but I believe we owe the AB crowd our gratitude. Thanks for calling Cakewalk "twats" I guess...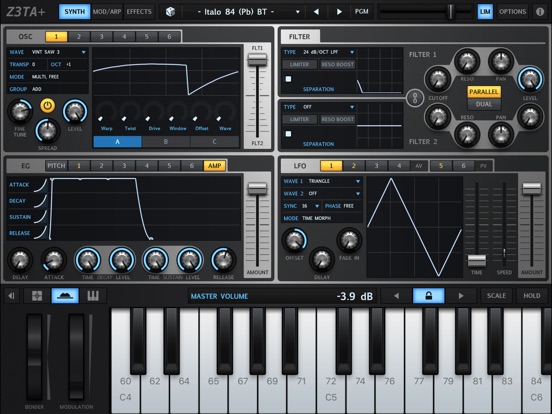 What's new in Z3TA+ v1.3.3:

Alive and updated for iOS 11. We fixed the crash when sharing presets, and also fixed the preset list appearing blank the first time it is opened.