Dedalus, from Amazing Noises, was updated with Audio Unit support! You can now use the delay effect as an AUv3 plugin! The update also includes Audiobus 3 MIDI and new Host BPM sync/start.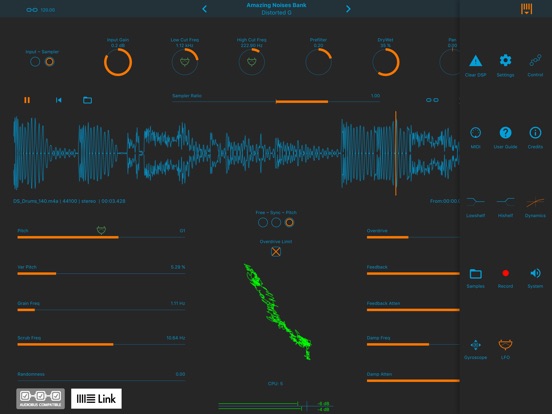 What's new in Dedalus v2:

+ Added AudioUnit (AUv3) Plugin Extension
+ Host Sync play/stop/rewind/bpm
+ New Send/Receive jitter-free MIDI clock
--------------------------
+ Audiobus 3 New MIDI Receiver Port
+ New Sampling Rate Setting (up to 96 kHz)
+ New Quick View for the Presets Manager
+ Improved LFO performance in background
+ Midibus 1.39 SDK
+ Audiobus 3.0.3 SDK
+ Ableton LINK 2.1.2 SDK
+ Disable Auto-Lock Screen
+ iPhone X compatibility
Developer Maurizio Giri shows off the update by running Dedalus inside of AUM!