Reader Charlie North put together this excellent sounding EP using only his iPhone 6 running Auxy!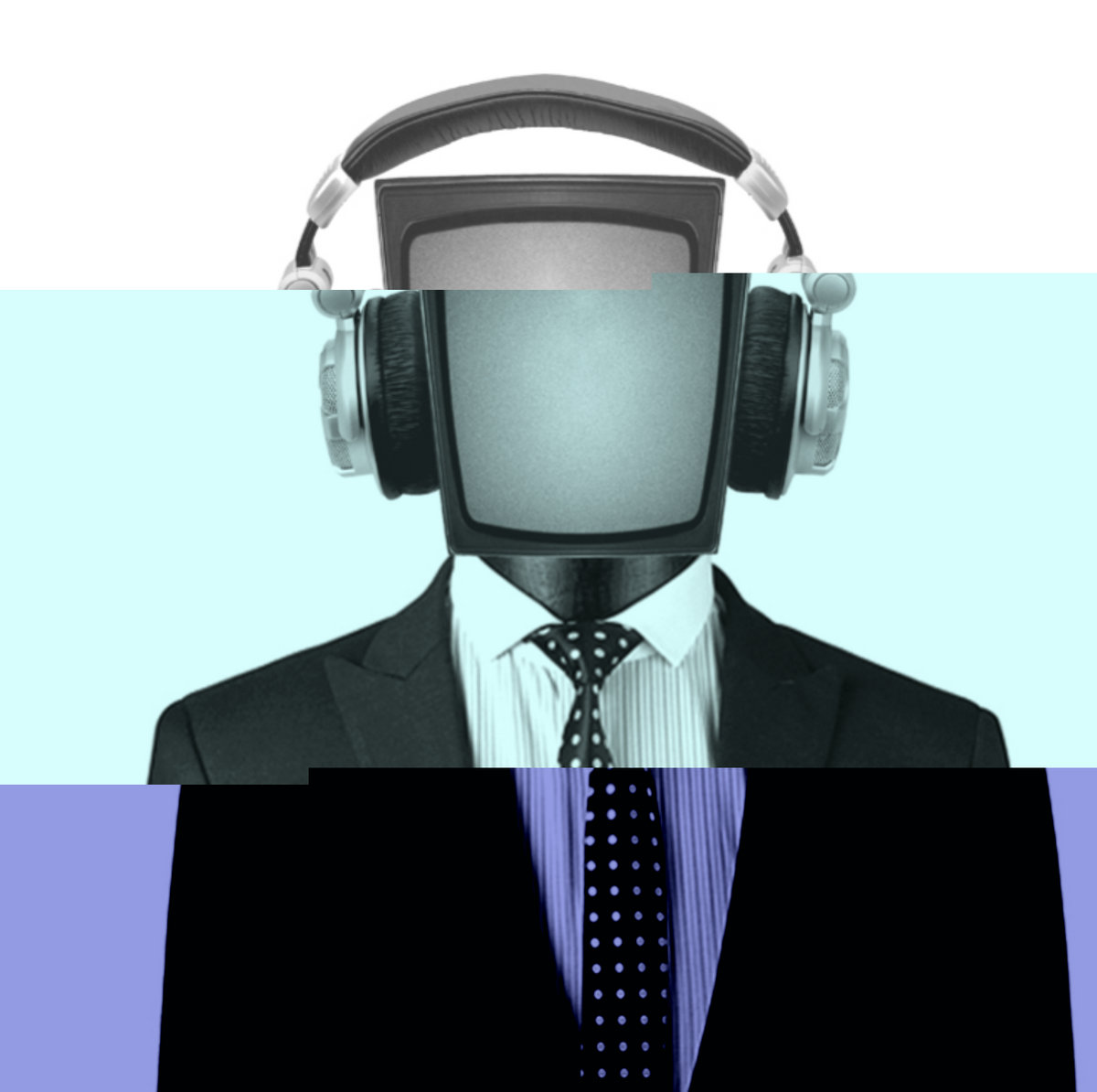 YouTuber Johan Segeborn did an excellent comparison between the iMini app and a 1975 Minimoog! While that comparison is impressive, I was more interested in the opportunity to compare how "Moog" sounds with a Swedish accent.
Video Description:
Original Moog Minimoog Vs Arturia iMini. Audio interface Apogee Duet, recorded to Cubasis iPad.
Apple just released a GarageBand update that brings back Alchemy! It's no longer standalone, but for the many fans of this app you can now use it inside of GarageBand at least. There's also a new Audio Recorder in the app! This update also enables AUv3 effects in a new slide-out effects panel.
Thanks to Linda for the heads-up on this!
What's New in GarageBand v2.2:

Play and record using the new Alchemy Touch Instrument with over 150 synth patches*
Quickly find Touch Instruments and patches with a redesigned sound browser
Capture your voice or instrument and apply studio-class effects like pitch correction, distortion and delay with the new Audio Recorder
Use new mixing effects, including Visual EQ, Bitcrusher, and Overdrive
Add third-party effects using Audio Unit Extensions**
Record multiple times over any song section and choose your favorite using Multi-Take Recording
Perform with Chord Strips from any keyboard instrument
Add comments or lyric ideas to your song with an integrated notepad
Remotely add new tracks to your Logic Pro X project from your iPhone or iPad via iCloud
Stability improvements and bug fixes

* The Alchemy synth is available on iPhone 6 or later, iPad Pro, iPad Air 2, and iPad mini 4. ** Requires compatible third-party Audio Unit Extension instruments apps from the App Store.

At the bottom of the release notes is a brief mention of Logic Pro X integration. This is made possible with a simultaneous update to Logic today. The way this works is kind of clever. Instead of uploading a whole project file from your Mac to iOS, you just upload a mixed-down track to iCloud. When you are finished working in GarageBand it bounces that back to iCloud and you can reopen it in Logic.
Today VirSyn released ReSlice, which is their take on the performance sampler, a la Samplr. There are quite a lot of advanced features to be found in the app; including a polyrhythmic arpeggiator, 7 built-in effects, AUv3, Audiobus/Inter-app Audio, and support for AudioShare! ReSlice even arrives on sale!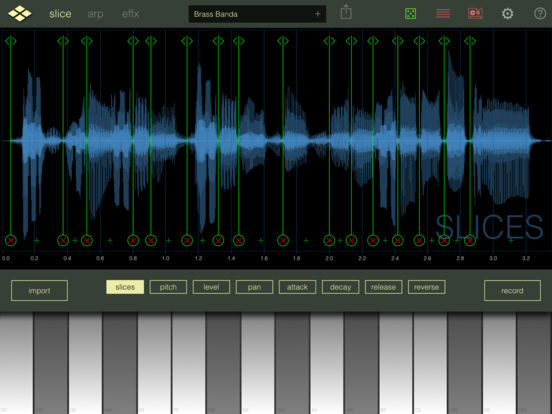 ReSlice iTunes Description:

Audio Slice Machine

Slice your audio samples with ReSlice and create flexible musical atoms which can be triggered by MIDI notes or the touch of your fingers.

The polyrhythm Arpeggiator redefines the art of creating new loops from the extracted slices.

Record live or import audio from clipboard or AudioShare to break it up into its rhythmic components.

Apply the intelligent slice parameter and Arpeggio randomizer for instant creation of the unheard.

### introductory offer for a limited time ###

Features:

Audio Slicer

• Automatic break up of sample/drum loop into up to 32 slices
• Edit slice positions.
• Edit level, pan, pitch and envelope for each slice
• Import audio from clipboard or AudioShare
• Record audio for instant slicing and reusing in realtime

Effect section

• Seven studio standard effects concurrently usable:
• Oversampled distortion with four different algorithms for antialiased sound.
• Lowpass / Highpass / Bandpass parametric equalizer
• 8 pole analog Phaser
• Flanger
• Four line chorus
• Stereo/Ping-Pong delay with glitch free delay time change.
• Hi end reverberation unit.
 
Four part Polyrhythm Arpeggiator

• Uses programmable sequences with up to 32 steps. 
• Trigger slices using 4 arpeggio parts with different settings
• Unique randomizer generates Arpeggios with 100% usability.
• Factory arpeggios included, unlimited user arpeggios possible.

Global

• AUv3 AudioUnit
• Inter App Audio
• Audiobus 2 support with state saving.
• Play slices live with the onscreen keyboard.
• Can use CoreMIDI compatible MIDI Keyboard.
• Audio recorder with share function.
• Share user presets.
• Support for virtual MIDI input connections.
• Multichannel MIDI Learn for external MIDI controllers.
• MIDI Tempo sync. Start/Stop Arpeggio.
• Ableton Link compatible.
VirSyn has released a demo of the app that starts off silly, but is quite thorough with captions explaining it all.