Today Flora Creative Ltd. released Foxglove Flanger! This $2 flanger effect can be used in Audiobus, Inter-App Audio, and AUv3! There's even a short demo!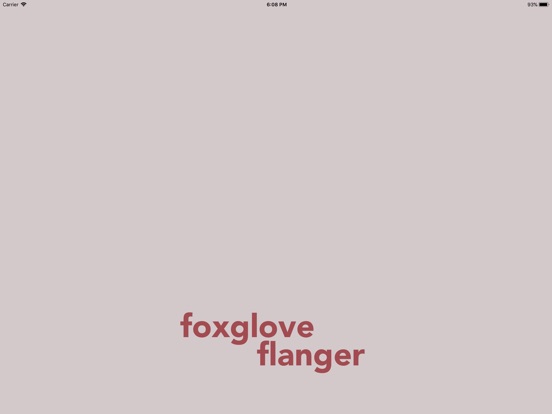 Foxglove Flanger iTunes Description:

Foxflove Flanger is a 60's style through-zero flanger effect with pre-process saturation and high shelf filtering giving enough versatility to make thin guitars crunchy or give some subtle keys a little more depth.

Built upon the tenet of simplicity, the flora project presents great sounding, lightweight audio effects using Inter-App Audio and Audiobus technologies to allow you to get the sound you want, without sacrificing processing power.

More information about the flora project can be found at http://flora-creative.com

NB: Foxflove Flanger requires either Audiobus, Inter-App Audio or an AUV3 capable host in order to operate.