AUM - Audio Mixer, from Kymatica (Jonatan Liljedahl), now lets you specify folder names when saving sessions. This update also includes the iOS 11 fix for delayed touch when playing near the edge of the screen, like we saw last week in Wizdom's apps.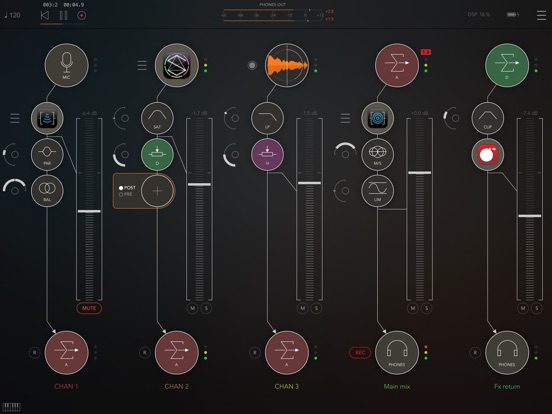 What's new in AUM - Audio Mixer v1.2.3:

• Allow specifying a folder name when saving a session.
• Avoid delayed touch when playing the keyboard near the screen edge on iOS 11.
• Fix bug that made AU plugins loose host sync after a sample-rate change.
• Remove the 'save location' option in Settings app, it got there by mistake.
• Allow 1-byte MIDI messages to IAA nodes.
• Fix Users Guide table-of-contents links, they now work again.