Patterning, from Olympia Noise Co., was updated with several fixes. The update also includes a new ability to export, or import, all of your songs, drum kits, and samples via iTunes file sharing as a single Patterning Database.
Correction: This article originally had the wrong update information and revealed an interesting bug in the site's internal app database! Thanks to pantsofdeath for pointing this out. The following is the actual update that happened today!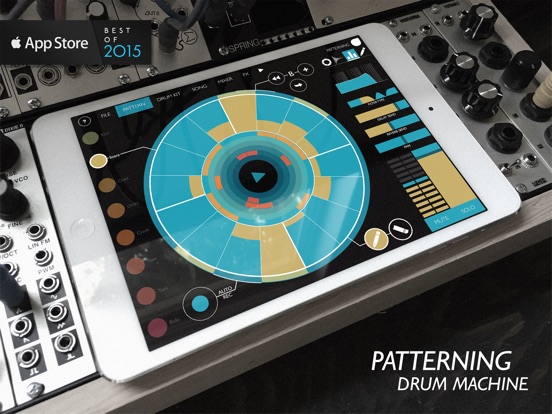 What's new in Patterning v1.3.1:

• Export and Import Patterning database (all songs, drum kits, and samples) via iTunes File Sharing. Available from FILE screen.
• Secret hack that allows you to import .onps and .onpd files using the sample library's Dropbox browser.
• Fix issue which caused iTunes File Sharing "Inbox" to not be cleared when importing files.
• Potential fix to occasional bug with the sample editor view.
• Fix an issue that could cause a crash when deleting MIDI Mappings.
• Fix naming of MIDI Channels in MIDI Mappings
• Removed "Backup User Database" setting from System Prefs, as it was unreliable. Use built-in Database Export/Import instead.
• Clear database cache on app termination.
• Include MIDI mappings in .onps song export
• Clear inbox after sample import.
• Fix bug with Cloud Kit sharing on iOS 9
• Fix iOS 11 crash when saving Drum Kits.