n-Track 8 Pro Music Recorder Studio was updated with a new instrument browser and improved library. The update also includes a new addon manager that lets you download more instrument for free.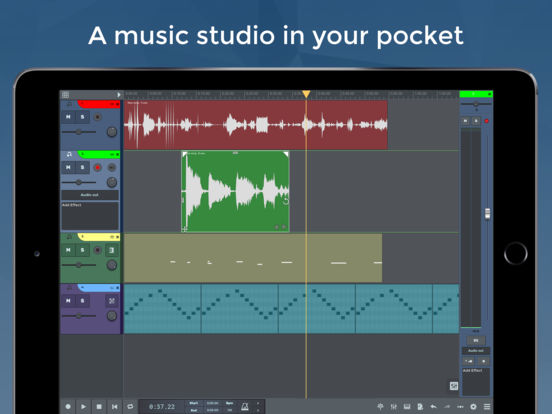 What's new in n-Track 8 Pro Music Recorder Studio v1.2:

-New instrument browser to select the external and internal instruments
-Improved the n-Track instruments library
-New addon manager to download more instruments for free
-New screen controller for n-Track drums with classic and electronic layout
-New looping part mode allows to loop a trimmed part
-Improved GUI for AU instruments
-New timeline edit menu (iPhone)
-New auto-expand track option
-Widget improvements
-Audiobus 3 support
-Minor other improvements and bug fixes


If you have comments or bug reports please contact us at support@ntrack.com
If you like the app please remember to leave a review on the App Store. Good reviews will allow us to keep making n-Track better.
Thanks for using n-Track!