Discchord Reader Rating: Not Enough Votes
This app has not been categorized.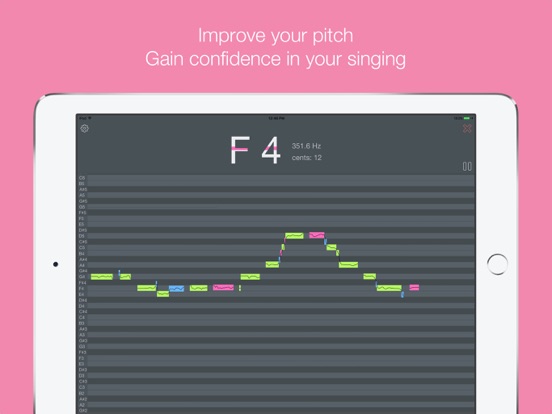 iTunes Description:

--- "OnPitch is a new way for singers to track their pitch, with a stylish and informative interface" - discchord.com ---

Are you one of those lucky people who never have to worry about hitting the right notes? If not, OnPitch might be an app for you!

Practicing with OnPitch helps you improve your pitch and gain confidence in your singing, so that when the time comes you're ready to merge with the music and forget about the technical details.


SIMPLE AND EASY TO USE
○ No need to record anything, just open the app and sing
○ See at a glance if you're on pitch, sharp or flat, and by how much
○ Examine notes in a musical phrase and see how well you stayed on pitch
○ Examine vibrato and pitch drifts

REAL-TIME PITCH DETECTION
○ Notes covered: C0 - B8
○ Displays note names, cents, and exact pitch frequency in Hz

UNIVERSAL APP
○ Works on your iPhone and iPad
○ Supports Portrait and Landscape device orientations


OnPitch is NOT a karaoke app and does NOT include sample songs or exercises.
It's an app that displays whatever YOU sing.



Permissions requested by the app:

OnPitch app requests access to the built-in microphone in order to be able to detect pitch and display the notes you sing. If the permission is not granted, pitch detection won't work. Microphone access can always be enabled/disabled again in your device's Settings/Privacy/Microphone.
What's new in v1.1.3

iPhone X support
iPad Screenshots: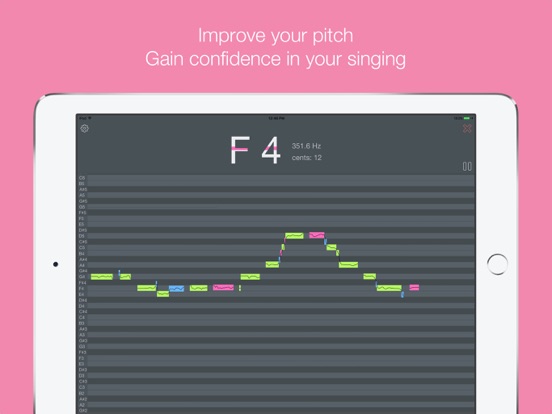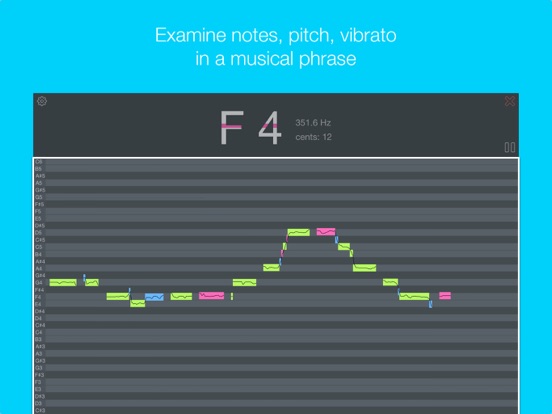 iPhone Screenshots: